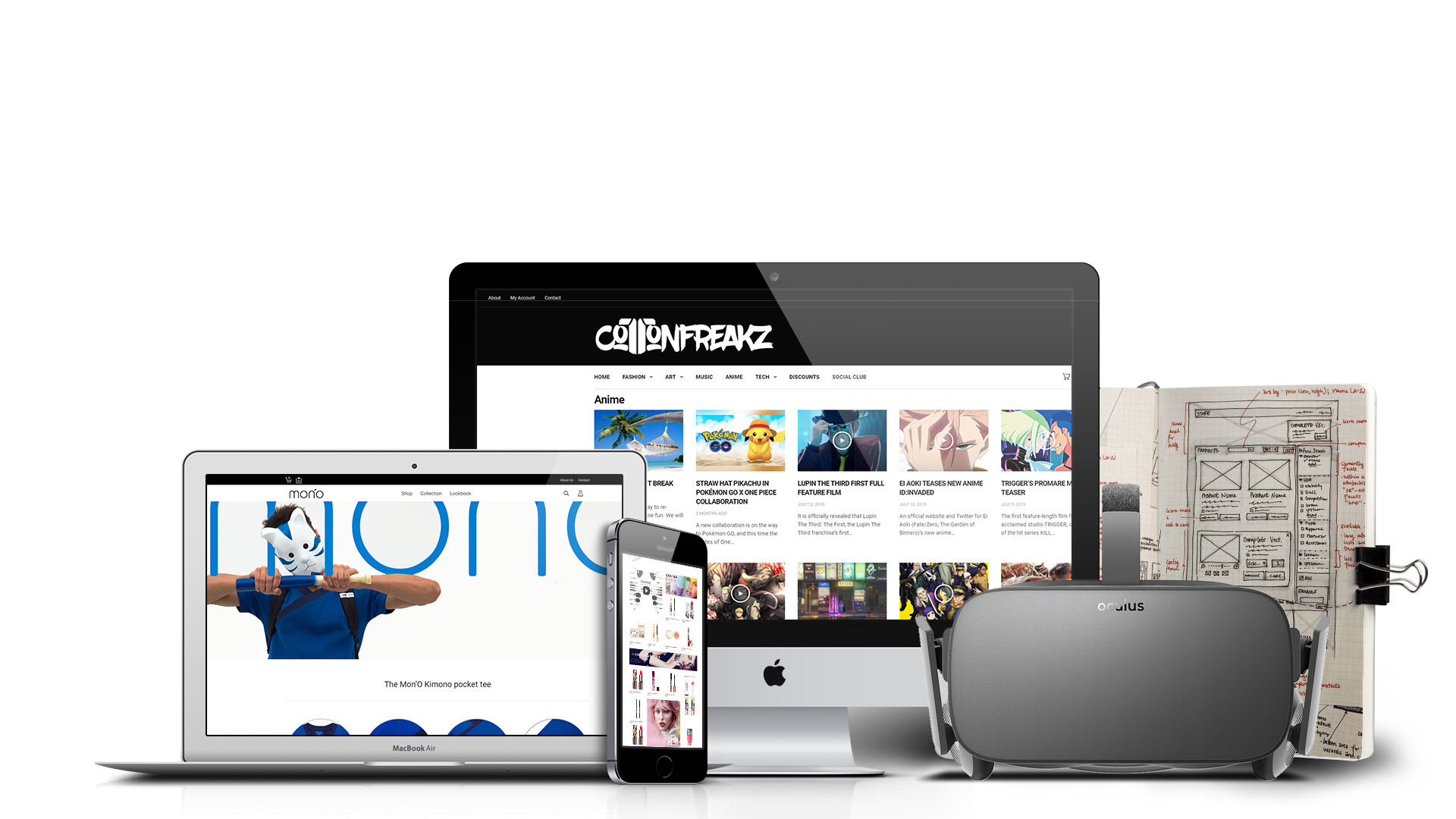 Designing holistic digital and graphic solutions for startups and large companies
360 Degree Ideation
Develop and produce creative campaign ideas across all the brand's marketing mix elements, designed to implement a strategic brand strategy.
Brand Identity
Deliver logo's, house styles, presentations, online presence and optimizing design processes. Everything a brand needs.
Digital Design
Creating the best holistic digital (user) experiences by making use of UX/UI design strategies, methods and tools.
Graphic Design
Design POS materials, magazine layouts and more,  for your offline presence and needs.
RECENT WORKS
New stunning projects for our amazing clients
Dieter Rams once said
The designer must be the gestaltingenieur or creative engineer.
A designer who wants to achieve good design must not regard himself as an artist who, according to taste and aesthetics, is merely dressing-up products with a lastminute garment. They synthesise the completed product from the various elements that make up its design. Their work is largely rational, meaning that aesthetic decisions are justified by an understanding of the product's purpose.
Since our foundation the goal has been to use all available technology to create experiences.
Every project the design has intended purpose. Every decision about the project (shape, texture, cost etc) is made to maximize the objects capacity to fulfill its intended purpose.
What people say
A few testimonials
Ken is a very talented designer and creative who focuses on opportunities and the result intended by the client. And he is a very pleasant person to work with.
JACQUELINE HEKKERS
Manager Communicatie Content at Talpa Network
Nearly two years Kevin and I worked together. An independent professional, following trends, but is also able to create them himself. He knows to surprise me again and again with beautiful designs in ...again... another style. He always finds a solution also by his broad network of friends and designers.
ERIK PHILIPPA
Coach - Data science & Innovations at 2gather - Managing Partner at 2gather
Kevin is one of a kind. Creativity runs through his veins. Kevin is social engaged and has the ability to think out of the box. Kevin is a great guy with a great appearance.
MARTIJN VAN HORSSEN
CEO/Partner at 24i
Kevin has a distinctive style and always delivers quality!
RUBEN LANGENDIJK
Director at Vision Impossible